Transitions® Lenses
In this modern world of constantly changing light, the relationship between light and our eyes has never been more relevant. 9 out of 10* people declare they are sensitive to light, yet no one talks about how to help our eyes manage light. There is a universal need to bring Light Under Control™.
Transitions® Signature® GEN 8™ lenses are an opportunity to meet patient needs for style, comfort, and protection.
Transitions
Signature GEN 8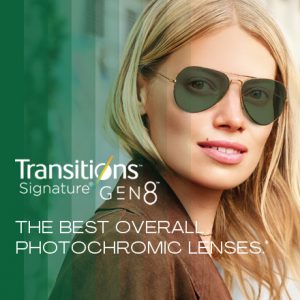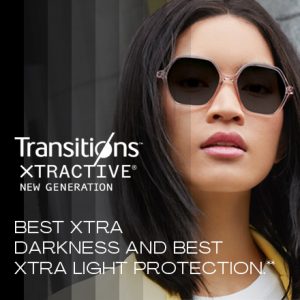 Clear with a hint of tint
Transitions
XTRACTIVE Polarized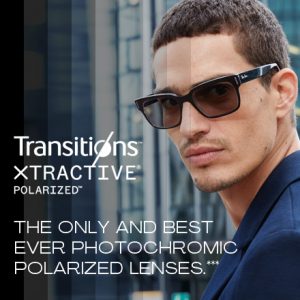 Clear with a hint of tint
Have questions? Contact our support for help.