Myopia Management made Easy
MyoFit is an opthalmic lens designed specifically to correct Myopia and slow down its progression.
Children's Eye Health
Children are visual learners, in fact, a major portion of their learning occurs through vision. Needless to say, taking care of their eyesight is extremely important.
Impacts of Myopia
Myopia is a growing health problem in children given the modern lifestyle changes. Children who develop myopia early in life are at an increased risk of developing more serious visual problems later in life. Earlier diagnosis of myopia and its management can greatly reduce its impacts in adulthood.

An Advanced Freeform Lens designed to Correct Myopia & Slow Down its progression
Peripheral Defocus Technology
Based on Peripheral Defocus technology, MyoFit design defocuses the peripheral image on the retina. This helps slow down the development of axial related myopia in children's eyes.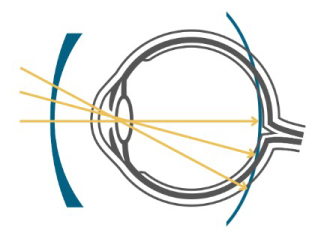 Regular Single Vision Lenses
Only Correct Myopia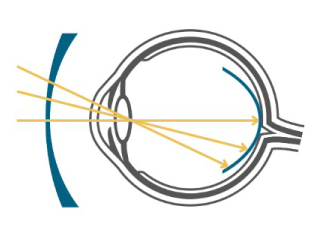 MyoFit Lenses
Correct & Slow Down Myopia
Benefits
A safe, non-invasive solution for myopia management.
Corrects as well as slows down myopia.
Unique design for children's lifestyle needs of today.
An easy, fast-adapting lens.
UV & Bluelight protection (when ordered)

Have questions? Contact our support for help.