The Optical Calculator App
Optical calculations at your fingertips.
Optical Calculator by Lens Shapers is simply the best mobile app available for those important calculations. There is no need to look up any formulas or equations anymore. Plug in your parameters, tap to change them, and watch your results update live.
Try our easy to use app to calculate
Stock Lens Cutout
Lens Thickness
Vertex Compensation
Transpose Rx
Intermediate Rx
Prism Compounding
More coming soon…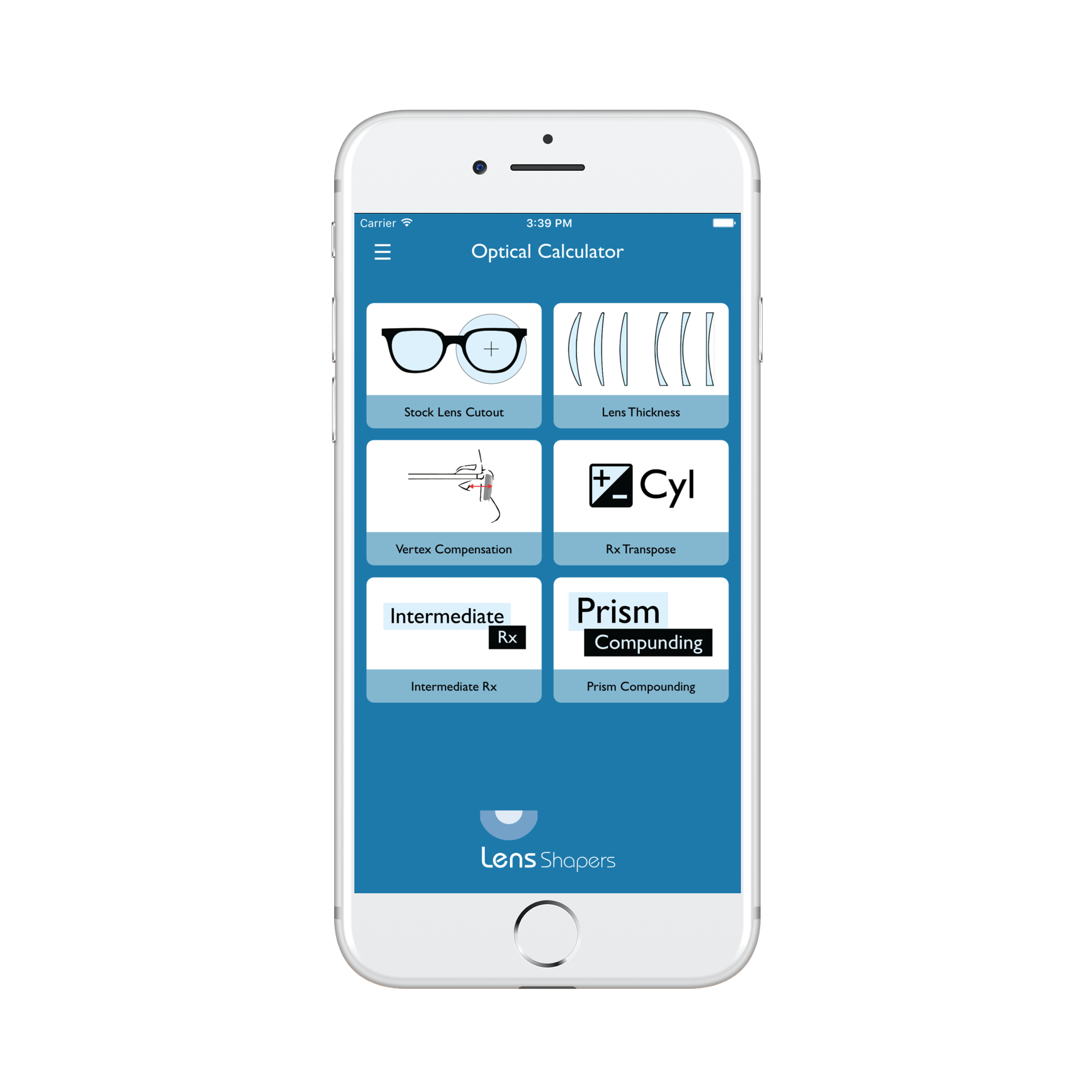 The Calculators
Available Now:
Stock Lens Cutout  |  Lens Thickness  |  Vertex Compensation
Transpose Rx  |  Intermediate Rx  |  Prism Compounding
Coming soon:
Tilt & Wrap Compensation  |  Contact Lens Rx  |  Diopter / Radius Conversion
Combined Prescription  |  Induced Prism  |  Prism Resolution  |  Vertical Prism Imbalance
Available on iPhone & iPad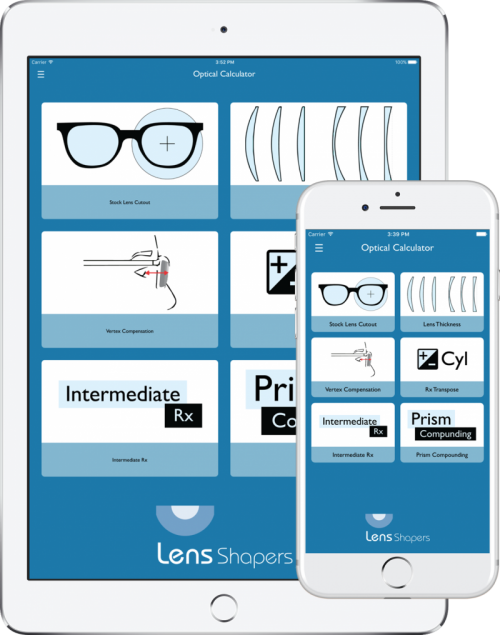 Have questions? Contact our support for help.